November is coming to an end—the fall film festivals have had their premieres, and the annual "for your consideration" posters are popping up all over Hollywood. Best Picture is coveted, despite the difficulty of judging art in the first place. This year's annual Academy Awards will take place on February 9th, the earliest it has been in recent years. So with The Academy's push to early February, everything will be happening more urgently than if it were later in February or early March. Even though films like Clint Eastwood's journalism drama Richard Jewell or Tom Hooper's live-action take on Cats have not yet officially screened or been reported on, we do have a sense of the names who will have a shot at competing for the biggest awards.
Once Upon a Time in Hollywood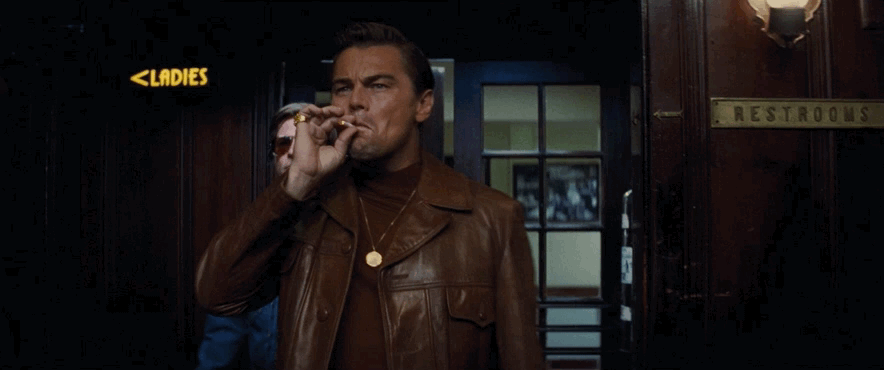 The ninth film from Quentin Tarantino displays a more jaded and mature director than ever seen before in his career, but also one of the first films in a narrative to unite many Oscar contenders. The cynical outlook of DiCaprio's Rick Dalton on the current entertainment industry could be read as a metaphor for Tarantino himself—looking back knowing that his days of relevancy are numbered, and that he can't hang with the fresh crop of talent despite leaving behind a very valuable legacy.
It's not uncommon, of course—some of the greatest movies of all time are self-portraits of artists looking back on themselves with sorrow and melancholy. Nevertheless, Tarantino's love letter to Los Angeles in the 60s is going to get himself, the film, and Leonardo DiCaprio nominated, because it's about the very idea that The Oscars are celebrating (it's no secret they like to be self-congratulatory).
The Irishman
Martin Scorsese's latest gangster epic is out in theaters right now and is coming to Netflix soon, but not without its variables. The Irishman almost garnered unanimous praise coming out of this year's New York Film Festival, and has the elegance of a swan song from one of the greatest directors to ever live, along with one of the greatest ensembles of the decade. The film spans over a period of time to tell the story of a lifetime, Robert De Niro's character, Frank Sheeran, was digitally de-aged rather than recasting someone else who resembles his younger self. It was an expensive and ambitious decision that paid off in both Scorsese's and Netflix's favor.
All of these qualities make The Irishman a threat for a slew of awards. Scorsese has only one Oscar win (Best Achievement in Directing for The Departed), a win that felt more like a legacy award for so many other missed opportunities rather than something he deserves it for. With The Irishman, he'll have felt like it's his. Netflix desperately yearns for one of their original films to win, as it would finally silence the people who still consider films with a "Netflix" logo to be less than.
Marriage Story
Critics have praised Noah Baumbach ever since his debut film Kicking and Screaming, and he has accumulated many fans over the past twenty-four years of filmmaking. His films are never dramatic enough to qualify as dramas, nor funny enough to count as comedies—he's always working in this grey area and that's what makes him stand out. It was only his film The Squid and the Whale that garnered him a Best Original Screenplay nomination, which is another divorce dramedy, much like this year's Marriage Story.
With Marriage Story, Netflix has used the same strategy they adopted with Roma—screening the film at every major fall festival so word of mouth can spread before its theatrical release in November and its Netflix release on December 1st. It's very clever and will likely result in quite a few nominations. Personally, I have Adam Driver winning Best Actor and Laura Dern winning Best Supporting Actress (it's crazy to think she doesn't have one already!).
Parasite
Speaking of acclaimed auteurs who are just now receiving proper recognition for consistent work since the beginning of the millennium, Bong Joon-ho's Parasite is unarguably the most beloved of the year (and my personal favorite). Parasite has not only thrown him into the mainstream—not even his other English language features Snowpiercer and Okja made this level of an impact—but no other foreign film has come close to receiving this type of reaction in this decade (besides Roma, as mentioned above). If Parasite were to be nominated for an Oscar it would be historic, as a Korean film has never been up for an Oscar (Lee Chang-dong's Burning was short-listed for the 91st Academy Awards, but ultimately never made the cut).
Like many of Bong's films, Parasite is never defined to one genre or tone, but it always remains satirical and comedic. These two things are what Bong has perfected throughout his career and culminates here with a level of craft rarely seen nowadays—or ever. Bong's idiosyncrasy may work in his favor, hopefully resulting in him being a dark horse in the running for Best Director, along with a Best Picture nomination and possibly Song Kang-ho for Best Actor (a longtime star of Bong's films).
Little Women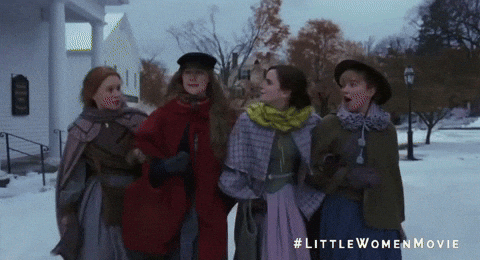 Unlike the other four possible contenders mentioned above, Greta Gerwig's Little Women has a unique campaign and release strategy altogether. Gerwig's modern take on the classic novel has a considerable amount of hype surrounding it, given the love for the all-star cast and Gerwig coming off the success of her outstanding debut Lady Bird in 2017. Little Women has skipped all the festivals this fall, opting now to screen for critics given its Christmas Day release date and wanting to keep the screenings closer to the premiere (Vice, Phantom Thread and The Post all opted for similar strategies in the past).
Little Women has enough going for it to guarantee a Best Picture nomination, least of all having Meryl Streep and Laura Dern in supporting roles with success carried over from Lady Bird. More interestingly would be either Florence Pugh receiving her first Best Supporting Actress nomination, or Saoirse Ronan landing a Best Actress win, considering she's only 25 with three previous nominations (which is wild).
1917
Sharing the same release date as Little Women, Sam Mendes' 1917 also shares a similar narrative to building hype around itself. The Academy loves war films—they've never been reticent about this, and who's to blame them? Platoon, Dunkirk, The Hurt Locker, Saving Private Ryan, and American Sniper have all done considerably well during awards season and given the genre, it's very easy to assume that 1917 can sit comfortably in a Best Picture slot.
The film is made to look like one long, continuous take without any noticeable edits to distract from the illusion. It may even play well in below the line categories with a win in Best Cinematography. 1917 may have the same fate as Dunkirk, being the only Best Picture nominee without any acting nominations, since it's much more experiential than theatrical.
Joker
Todd Phillips' Joker has the most fascinating narrative of any Best Picture contender by far. Before it even came out, Warner Brothers seemed to have a considerable amount of faith in the film, going as far as to use the same strategy that was previously used for A Star is Born last year. Premiering at every major fall festival (Telluride Film Festival, Toronto International Film Festival and the Venice International Film Festival, where it then won the prestigious Golden Lion award), it signaled a shift in how seriously everyone should be taking Joker, despite knowing already that it was a strange film to be coming out in the first place.
Nevertheless, taking away any roller coaster ride from hype, to controversy, to profitability, Joaquin Phoenix is a very strong candidate for Best Actor and will challenge Adam Driver's performance in Marriage Story. Joaquin is Joker, not just for being in every scene and undergoing a classic physical transformation that The Academy traditionally rewards, but Phoenix is so good that he'll carry the movie to compete for Best Picture. Joker is simultaneously an orthodox and an unorthodox choice, given The Academy's known resentment to comic book films but also how hard Joker tries not to be one. Only time and press coverage will tell if this is successful in the long run.
Jojo Rabbit
Writer/director Taika Waititi, known for comedies like Hunt for the Wilderpeople and What We Do in the Shadows, has always been clever without crossing into any unwanted boundaries. Waititi has been a voice in modern comedy who hasn't faced backlash and has been known to provoke with taboo material. Which is why it came at a surprise when his latest film Jojo Rabbit won the audience award at the Toronto International Film Festival—a prize that has been reserved for every Best Picture nominee or winner since 2011. It's a film about a boy's imaginary friend being Adolf Hitler during the height of World War 2, similarly to Joker in how it's simultaneously traditional and nontraditional "Oscar material."
Winning the audience award at TIFF may have sealed the deal on a Best Picture nomination for Jojo Rabbit, just by following the pattern seen from the films that have previously won the award. While not being the source of any major heated online discourse, the film isn't being showered with praise like other predicted nominees, but clever marketing may keep it into relevance.
Who are you rooting for at the 2020 Academy Awards? Let us know in the comments!