The 2010s horror renaissance is a pretty remarkable evolution for the genre. Tired tropes and uninteresting clichés became the most that horror in the 2000s had to offer with few exceptions. Between the rise of Blumhouse, the decline of torture porn, or unexpected success of James Wan's The Conjuring universe, it's not only a run that shows where this decade took us, but if the 2020s will differ. Depending on if you believe it has any meaning, "elevated horror" (which refers to scary movies that have a bigger agenda than just to scare you) has remained relevant from new filmmakers injecting more patience and craft into the horror genre rather than seeing it as commercial means.
One of those filmmakers, is AFI graduate Ari Aster, the master behind 2018's Hereditary and 2019's Midsommar. At age 33, he has already made two of my favorite horror movies of the decade, and possibly of all time. His method of weaving together suspense and tragedy is seamless, idiosyncratic to where he doesn't draw too heavily on his influences. Just from two features (much like his horror peers, Jordan Peele and Robert Eggers) you gather that he uses the horror genre as a Trojan horse—Aster is interested in scaring you, but won't stop there.
Both Hereditary and Midsommar have their fair share of similarities and differences, which makes it feel as if Aster is drawn to specific ideas, but it doesn't feel like he made the same movie twice. With Hereditary being about Annie (Toni Collette, in a career-best performance) unraveling the secrets of her mother's life and ancestry after she passes away, Midsommar focuses on a group of college students traveling to a Swedish village to attend a festival that happens once every ninety years for an anthropology project while Dani (Florence Pugh) is coping with the death of her family. Aster is addicted to fitting square pegs in round holes with these two movies, posing questions with no real answers which leads to reaching catharsis for his protagonists in unorthodox methods.
Subtracting all the satanic cults and spiritual forces at play, this is a family drama about the misery of grief. Hereditary can't help but be emotionally wrenching when it needs to be, while also scaring you like few others do. More than any other film I can think of, it specifically works wonders with familial tension and where it manifests. With the recent death of Annie's mom, everyone is thinking everything, but nobody says anything, making the moment when Annie erupts at her son, Peter (Alex Wolff), in an arresting dinner scene. Tension escalates not only after the death of Peter's grandmother, but when his sister, Charlie (Mille Shaprio), was killed in a tragic accident with himself behind the wheel. Along with the stressful sound design (which Aster makes even better use of in Midsommar), nothing traditionally scary is happening in the first hour. It's in what is restrained that contrasts the manic energy of the second half of the film.
Midsommar sprouts its underlying tension from the devastating group suicide of Dani's family. With the loss of one family, she slowly becomes part of another within the village, as she is sought out to become the new May Queen (or the chosen one). On top of all this, she is in a toxic relationship with her boyfriend, Christian (Jack Reynor), who isn't necessarily physically harmful, just the worst kind of person to be with. It's sometimes played as dark comedy, like when Christian forgets Dani's birthday and only gets her a pathetic cupcake as reconciliation after he is reminded. There's no melodramatic eruption of emotion (except for one deleted specific scene that takes place at night), but it's what is being ignored within the relationship that adds to the tension.
Stress is something that informs both Annie of Hereditary and Dani of Midsommar, like the grief both of them face, everyday anxiety about an overwhelming circumstance fuel the horror for them and the audience. It's the little things in either one of their performances too, like how Pugh picks at her fingernails in some scenes or Collette's mood swings utilized as foreshadowing. Creating what is more character-driven horror than anything else.
Aster is someone that believes in forces beyond our control. For Annie, it's the summoning of King Paimon with the plan devised by her mom, further carried out by another member of the cult, Joan (the great Ann Dowd). With Dani, it's more theorized than explicitly confirmed, but Pelle seems to be the one who orchestrated her entire journey, though, perhaps not the murder-suicide.
With both films dealing with cult themes, the obvious secret to devilish success in cults is by manipulating those who are most vulnerable. Aster has an encyclopedic knowledge of horror, so he is well aware of the red flags spotlighted in both Hereditary and Midsommar. Joan is much too emotionally available to Annie to not be normal, while Pelle and Hårga in general are a bit too angelic to be just another village in rural Sweden. These people taking control of these characters' lives, but it's all in the betterment of healing something they have lost.
Slowly morphing into dramatic irony, these protagonists are so wrapped up in tragedy that they're unable to see how their susceptibility has drained. Both Dani and Annie are have lost family and are now faced with the emotional strain from those remaining in their lives, with Christian and Steve (Gabriel Byrne) now feeling like strangers instead of stable relationship partners.
However, where the two differ is a comfortable homestead. Unlike Midsommar, we spend the majority of the run time in the Graham household, like a classically made scary movie. With the house being so old, feeling like it's one creak away from collapsing, Aster makes a point in conveying that the isolation within the house stems from any neighbors and the Graham family. The film even goes a little meta with its depiction of psychological turmoil—Annie's profession as a miniature artist is a coping mechanism, creating a version of events seen in the film (like the death of Charlie) instead of wrestling with it. Grace Yun designed the production (she also worked on First Reformed) and she managed to create a home that feels like the opposite—with a house typically providing comfort, the Graham household brings dread and despair.
Midsommar seems to bring forward the journey of seeking out a home, with maybe twenty minutes spent in America and Sweden being the new home Dani is meant to call her own. While Hereditary's home is dreary and prickly, Dani sees Hårga as somewhere that darkness has never been seen and comfort is peculiar yet familiar. The acceptance is what Dani sees in a new home but the distance with the Graham family is was makes theirs unbearable.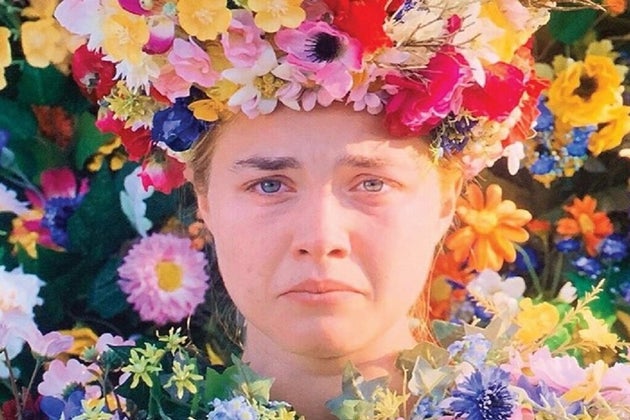 Ari Aster is part of a new generation of directors whose work will blossom and develop for decades to come, such as Greta Gerwig, Josh and Benny Safdie, Robert Eggers, Rian Johnson, Lulu Wang, Berry Jenkins, Marielle Heller, Jordan Peele, and many more. It's very exciting to just see the early stages of their careers and not just how their filmmaking will evolve but how they will change as people. With the rising drought of original ideas, this class is the group that proves there is still hunger for something inspiring. I love horror from 2010s and Ari Aster's mind made it even better to cap off the decade.